As this time we are not scheduling or quoting vehicle installations.
Window Tinting Benefits Include:
Improve Styling

The feel and look that window tinting brings to your truck, van, car or sport utility vehicle.

Greater Comfort

Comfortable, because window tinting is a great way to beat the heat and protect your vehicle's interior.

Protection

Window film is a permanent barrier between your vehicle's interior and the destructive effects of the sun. You can depend on window films to block up to 99% of the sun's harmful UV rays and up to 45% of the heat. In the long run, it reduces the fading of seats, carpets and floor mats; it prolongs the life of all rubber, wood, vinyl and leather inside your vehicle; and it also helps protect your dashboard, cellular phone, audio equipment and speakers.

Protection Against Glare

Window film cuts down on potentially dangerous glare from the road, reflective surfaces, your hood, and from other vehicles' headlights at night.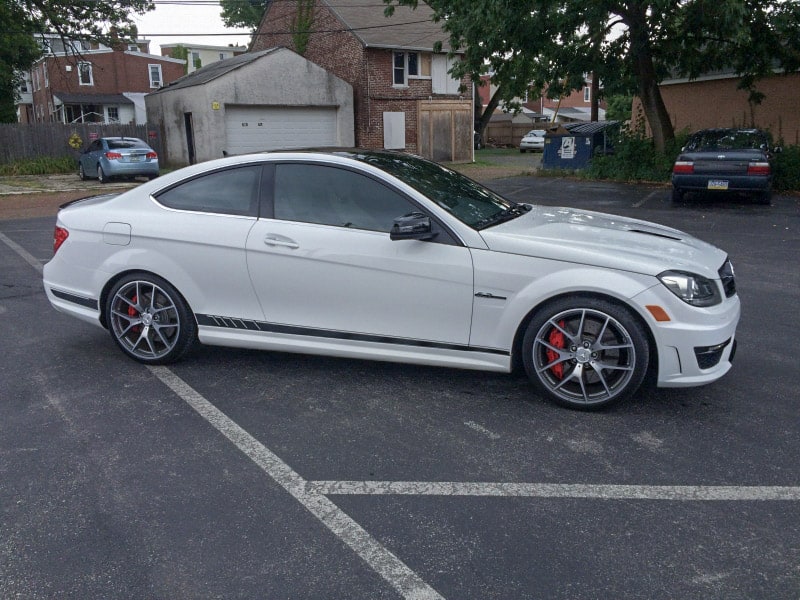 * Includes Pickup truck, van and suv front doors only
Front Doors *
Starting at $110
2 Door Coupes
Starting at $215
4 Door Sedans
Starting at $265
Minivans & SUV
Starting at $265
No Front Doors
Starting at $325 with Front Doors
* Includes Pickup truck, van and suv front doors only

Madico® took one of its popular automotive film products and re-engineered it to have more brains and beauty. The exciting result is Black Pearl®, with advanced heat rejection technology that provides stylish looks and superior heat protection and cooling—for a more comfortable driving experience.
High infrared, advanced ceramic technology rejects up to 87% of infrared rays

Blocks more than 99% of UV rays, preventing overexposure and minimizing glare

Excellent conformability for easy installation

Metal-free construction won't interfere with wireless or satellite connections

Available in a wide range of shades to accommodate any driver's preference

1.5 mil premium automotive film product

Helps keep shattered glass together in the event of an accident