New processing techniques have allowed for the creation of Decorative Privacy Window Films. These products are taking the market by storm. Interior decorators, contractors, residential & commercial window installers are embracing these designs with open arms.
Window Films are available in multitudes of different patterns and shades and are easily removed and replaced to update the appearance at a later time. Now any flat glass surface can be turned into a work of art, be it an office, restaurant, den, bathroom or child's room. Decorative Window Films diffuse light without appreciably cutting down the ambient light. As a result, any existing window can be converted to privacy glass in a multitude of attractive patterns.
These Window Films will give your front door glass or skylight glass panels a leadlight decorative look, create a sensational bathroom screen or design an attractive room divider with an embossed and engraved look at a very affordable price. These Window Films come in an outstanding selection of styles to create a unique feature in your home or business.
Choose from one of our pre-manufactured lines such as Solyx and Decorative Film Depot or send us your designers spec and we can cut and install for your application.
Fixed interoffice privacy windows.

Conference room glass walls.

Entrance & waiting room panels.

Door security/privacy glazing.

Outside vision/privacy control windows.

Bathrooms, kitchens, and office windows.

Main entrance doors & windows.

Privacy partitions, panels & windows.

Waiting and private room doors, windows & partitions.

Prison security windows, cell doors, search rooms.

Hospitals, Clinics and Pharmacies

Hotels, Restaurants and Clubs
Dining room, Coffee table & Counter tops.

Splash backs, Wall units, cabinet windows.

Lighting control & diffusers.

Bedroom, Bath room, Powder room windows & Shower doors.

Kitchen & Laundry windows

Office, Library & dinning room partitions & windows.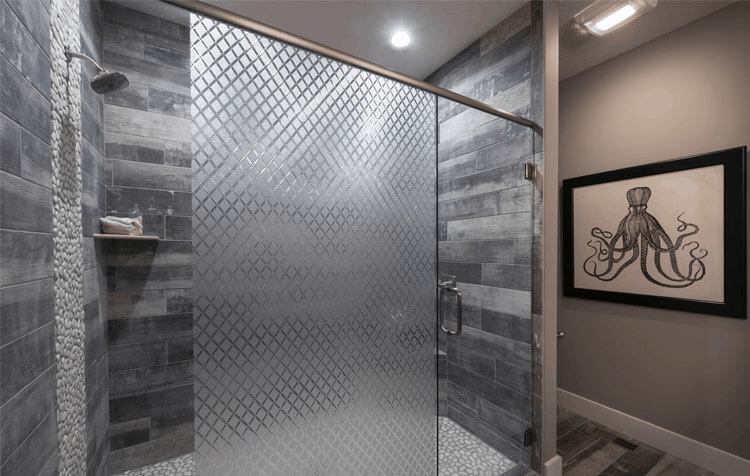 Casper™ Cloaking Technology PF001-801
Cloaking Film renders wall-mounted and other large LED displays in conference rooms, huddle rooms, and other glass fronted rooms opaque when viewed from outside the room. Most large, wall-mounted displays can be cloaked with the exception of 3D displays, Microsoft Surface Hubs, Barcovideo walls, OLED displays, plasma screens, and projection video.