Glass Tinting in Royersford, PA
All Seasons Glass Tinting is a family owned business that has been installing energy control window tinting films for over 25 years in Royersford, pa. Protecting your interior decor and improving the comfort of your home.
Our Mission
To inform and educate everyone of our customers in choosing a quality solar control product that will best suit their needs, concerns and budget. And to provide a timely and professional window tinting installation experience.
All Seasons Glass Tinting installs both Panorama window films and Solar gard window films which offer manufacture lifetime warranties and glass breakage and seal failure warranties. A warranty is only as good as the dealer that serves you! All Seasons Glass Tinting installers are factory trained, assuring you the highest quality installation.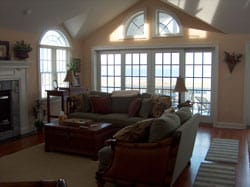 Window Tinting and Glass Tinting Films Provide some of the following benefits:
Fade protection from the sun
Over time, the sun fades furniture, rugs, hardwood floors and drapes in its path. But professionally installed Window Film blocks out 99% of the damaging ultraviolet rays that ordinary windows allow in. That means that furniture, upholstery, and carpeting will last longer.
Keep temperature and glare under control
Window films will reflect the hot Royersford PA sun in the summer and keeps you comfortable all year round and will deflect annoying glare while reading or watching television.
Easy to Maintain
Window films come with a durable surface that can be cleaned with most everyday household window cleaners as well.
A protective barrier
Ordinary glass will break and splinter, but having window film on your windows can reduce the likelihood of injury because it helps hold fragments of shattered glass in place.
Reduces Sun Glare and Save Energy Cost. Call All Seasons Glass Tinting Today for a Free Royersford PA Home Window Tinting Consultation.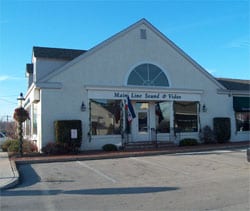 Commercial Window Tinting in Royersford, PA
Whether you own a retail shop, restaurant, hotel chain or large office complex in Royersford, PA, All Seasons Glass Tinting can provide your business economical window tinting. Not only does window tint enhance building appearance and improve comfort, it dramatically increases energy efficiency - reducing operating expenses year after year.
Improved Efficiency & Comfort
By protecting you from the sun's UV rays, window tinting films for commercial applications help reduce energy bills. Additionally, comfort levels will be significantly improved with the reduction of uncomfortable hot spots and annoying glare.
Reduced Fading
The sun's ultraviolet rays are a major contributor to the fading of draperies, carpets, hardwood floors and storefront display items. That's why you need window tinting services in Collegeville, PA from All Seasons Glass Tinting. We can help your windows reject almost 100 percent of the sun's harmful and damaging ultraviolet light, helping to prolong the life of your furnishings and valuables.
Increased Safety
Window films provide an increased measure of shatter resistance to windows and glass doors because the film and it's special mounting adhesive helps hold glass fragments in place.
Improved Appearance
Regardless of architectural design, window films installed on commercial buildings are the most cost-effective way to rejuvenate a Royersford, PA property's exterior appearance. A variety of shades, colors and performance levels are available and can easily be coordinated with a property's interior or exterior for a more contemporary look.
Call All Seasons Tinting Today at 610-279-6055 or e-mail us today for a Free Royersford PA Commercial Window Tinting Consultation.