What causes fading? Benefits of Residential Glass Tinting Films
UV gives you a tan. That's nice, but your furniture, carpets, wall paper and favorite painting will be discolored by it, too. Nothing can cause the value of your fine furnishings, wood flooring, artwork and fabrics to depreciate more quickly than fading and deterioration.
Thanks to Panorama, your interior will remain new for a longer time. Panorama® window film from Bekaert keeps UV rays where they belong: outside.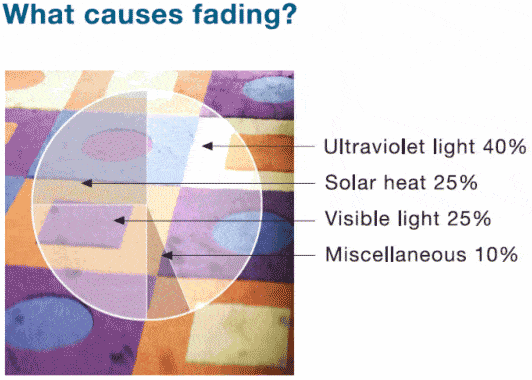 All Panorama window films help keep you safe from the harmful effects of ultraviolet light, providing a partial deterrent to premature skin aging and some potential skin cancers.