How to Care For Residential Window Tinting Film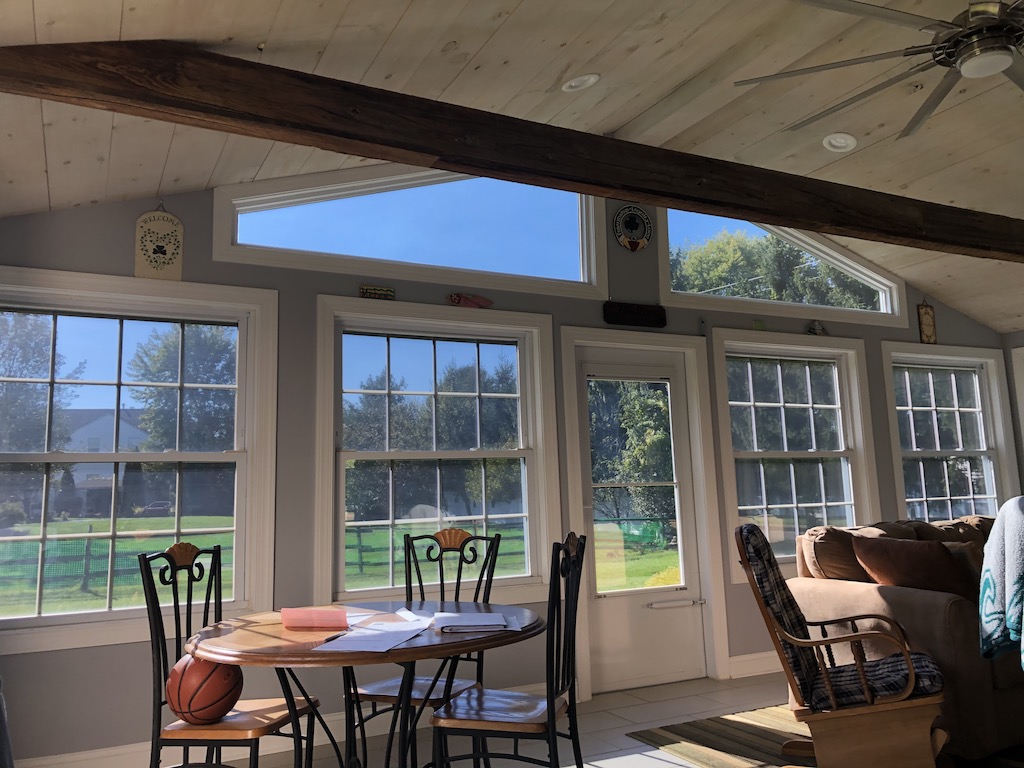 Benefits of Window Tinting Films
Residential window tinting benefits your home, the people, and the things inside it. Window tinting provides fade protection from the sun, keeps the temperature under control, glare control, safety, and security, and is easy to maintain. All Seasons Glass Tinting installs window tinting films on residential buildings, commercial buildings, and automobiles. At All Seasons Glass Tinting, we use Solar Gard and Panorama window films, which come with a lifetime warranty for residential window tinting customers. After installation, a few things can help care for your residential window tinting to ensure it lasts long.
One of the most important things to remember is that window tinting takes several days to cure. When moisture remains on the window tint, it can cause a hazy/foggy or streaky appearance. It will only take a handful of days for this moisture to evaporate, leaving your new tinted windows with excellent clarity. Before the window film is clear during this period, make sure to hardly touch the windows as they must go through this process independently. After the windows have entirely cured, then they can be cleaned and washed.
Window film does not need to be cleaned as much as glass windows because the surface is less porous. Although, to wash it every once in a while, mix a little bit of mild dishwashing detergent with warm water, and use a soft, damp rag on the window surface. After wiping the rag over the window tint, take a clean, dry cloth and wipe any access water left behind. These simple steps will keep the window tint looking nice and clean.
The tinted window would benefit from applying a silicone polish solution to the film to keep the interior window film looking fresh. This polish only needs to be used once a year, but it will leave the interior of your window looking shiny and clean. Applying a silicone polish will prevent scratching of the film. Some suggestions for silicone products are Solar Majek and Plexus Plastic Cleaner.
After the Residential window tint is installed, adhesive tape may be left. This is a simple removal. If an adhesive tape is ever applied, peel it off, similar to how you would peel it off a glass surface. Suppose the sticky residue is left behind and easy to remove; use a soft cloth and alcohol or mineral spirits. If this is too soft on the stubborn adhesive, try using methyl ethyl ketone (MEK) or acetone with a soft cloth.
Call All Seasons Glass Tinting online if you are in the Montgomery, Bucks, Lehigh, Delaware, and Chester Counties in Pennsylvania. We provide free estimates as certified professional window film installers. At All Seasons Glass Tinting, our mission is to assist every customer in choosing the best product that fits their needs and budget. We specialize in timely and professional installation services. All Seasons Glass Tinting will solve your window tinting wants and needs; request a free quote today.